We
Partner
with our
Clients
More than 25 years working nationally and internationally in the field of broadcast media, U.S. politics, and political campaigns.
Broadcasting
Production Consulting
Lora Media puts its vast expertise and experience to work for our clients, making sure your goals are achieved.
Our team designs and supports your business in the execution of media outreach plans that hit the mark.
Politics
Political Campaings
We lend our clients our masterful grasp of current issues to inform your campaign strategy every step of the way.
Communication
Internal & External Strategy
Our talented team develops strategic plans crafted to meet clients' needs. We build an understanding of expectations and audiences.
We work with our clients to develop a marketing strategy that satisfies and positions you to exceed your business targets.
Lora Media blends new media with traditional communications and marketing strategies and tactics to reach audiences from all angles.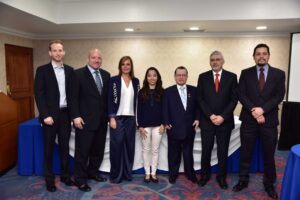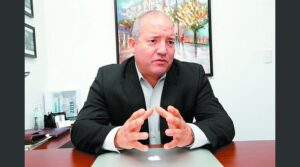 On Target con Willie Lora
Reaching from Spain to the entire American continent, "On Target con Willie Lora" is born of the imperative need for deep, serious, and responsible analysis of important national and international issues. Committed to bringing you diverse viewpoints and challenging the status quo, we take the news to a different level in a space that respects your intellect and invites you to form your own views.
De Este a Oeste con Willie A. Lora y Maria Herrera
Take a deep dive into global issues with Willie Lora and María Herrera Mellado as they explore what the world is talking about and what it's not. "De Este a Oeste" invites input from around the globe with experts across sectors, bringing you meaningful insights that inform and challenge you, so you can decide.
Debbie Bartlett
President of the CEO Network and Caribbean Digital Network
Willie Lora is an exceptional visionary media leader who thrives on excellence and innovation. He has a passion for news and programming that responsibly informs, inspires, and empowers. I am grateful that this global thinker of Latin American descent is my partner. Willie is humble, patient, and highly skilled. He is a former News & Political Director of CNN en Español who the world can trust.
Neydy Casillas
Legal Counsel. OAS and Latin America. ADF
Being an international organization we have worked with different communication agencies, but none like Lora Media, their work went far beyond any expectation we could have and we hope to continue working with them.'
Philip Alongi
President & CEO, Alongi Media Solutions
Lora Media is First-rate, efficient and professional is the best way to describe the assistance we received.
Domingo Alfaro
Director of Communications School UTEC
Lora Media, through its President Willie Andrés Lora, maintains cordial relations with the Technological University of El Salvador, through its School of Communications and its Director Domingo Orlando Alfaro, where it participates in the international communications conferences that this school celebrates, Such as that of 2015 and the one to be held in October 2017. In which, with his lectures, he brings his knowledge in communications to the academic community of this university.
Simon Marks
President Feature News Story
Lora Media has helped transform FSN's business prospects in Latin America. Their unparalleled knowledge of the region's broadcast industry and deep connections with network executives have delivered new business, new opportunities and new aspirations for our broadcast news agency.