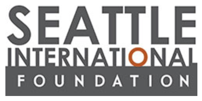 Lora Media Consulting was hired to video document the WOLA (the Washington Office on Latin America) prestigious Human Rights Awards for 2016 to two recipients who have shown unwavering dedication to advancing human rights in the Americas. WOLA will honor Bill and Paula Clapp, the founders of the Seattle International Foundation, for their visionary and catalytic commitment to human rights and economic development in Central America; and Casa Alianza in Honduras, for their critical and courageous work to protect and empower children and adolescents.
The Seattle International Foundation (SIF) supports worldwide poverty alleviation efforts through grant-making and other activities, with a strategic focus on Central America. SIF was founded in 2008 as a supporting organization to Seattle Foundation for the purpose of increasing and enhancing international philanthropy from the Pacific Northwest and to serve as a resource to the community. Since 2008, SIF has granted more than $19 million to 188 high impact organizations in 68 countries, including $11 million in grants to Central America.
Reducing poverty and supporting equality around the globe:
SIF partners with organizations such as Seattle Foundation and Global Washington on strategic initiatives that increase and enhance international philanthropy from the Pacific Northwest.